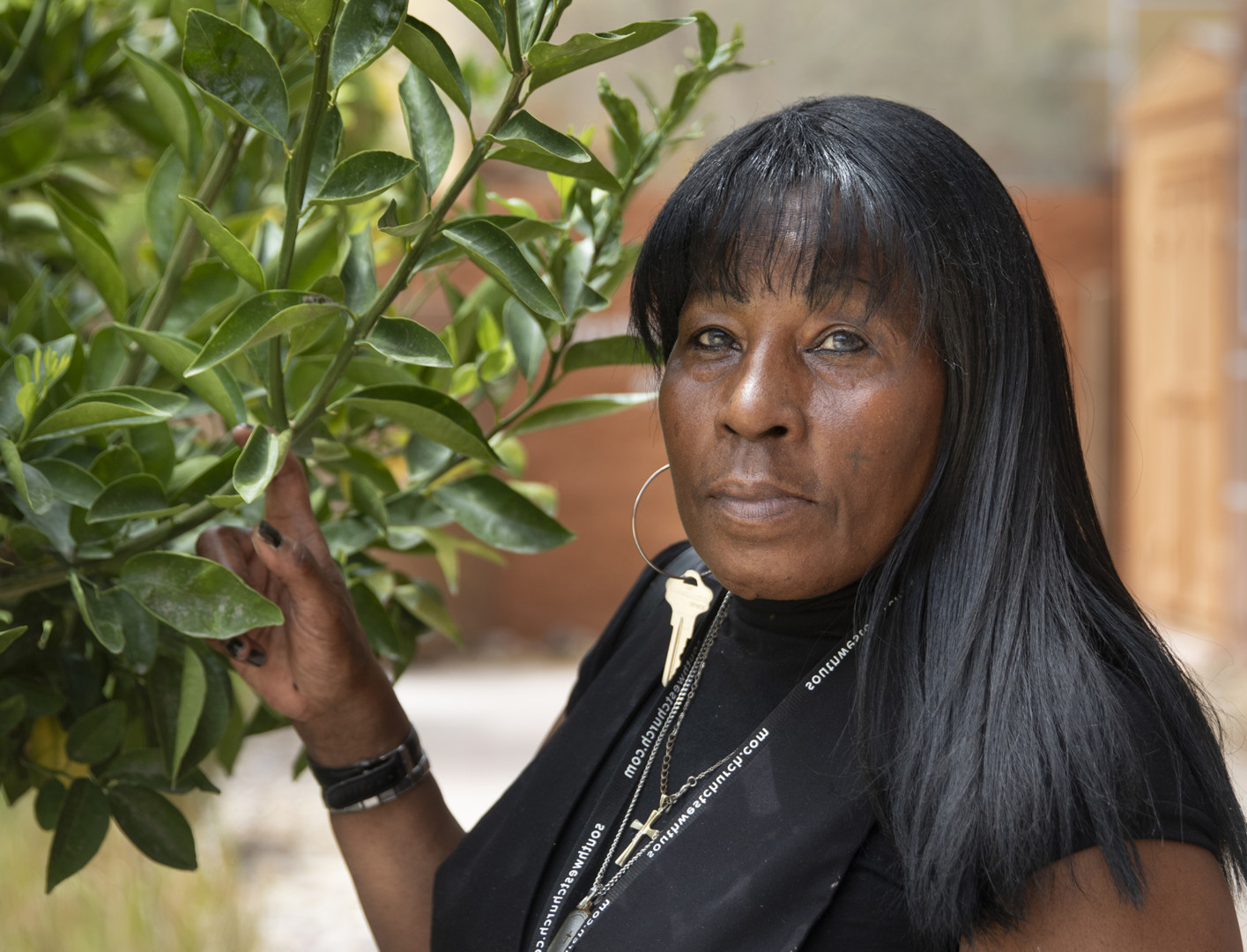 Sylvia sat alone in her tent, hungry and dirty and tired. She'd been on a dark road for such a long time and she grieved over the life she might have had and the heartbreak that led her to this place. "When my mother died, I started using drugs to get rid of the pain."
It was the beginning of a 30-year struggle with addiction that kept Sylvia drifting from place to place and, eventually, left her homeless, living in a tent near the Mission. "I would come here and get food and go back to my tent. Then, one day, a lady who works here said, 'Quit running, Sylvia. Come into the Mission. Just be still.'"
Sylvia knew the Lord was speaking to her through our staff member, so she entered our New Life Program, where chapel services and Bible studies strengthened her faith. "God says you can't serve two masters so I turned my life over to Him."
Her newfound faith and our case workers and Christian counselors helped Sylvia find emotional healing, as well. "They pray with you and comfort you. And they give you scriptures that speak to your pain.""I like the person I've become."
Through life skills classes, Sylvia also learned financial management, job readiness, anger management and other essential skills to prepare her for her new life. A graduate of the program, she now has a home of her own – her very first! 
And she's joined our staff as the Overnight Lead in our Annex. "When I saw how much the Mission helped me, I said, 'Lord, I want to be a part of this. I want to help somebody else who has the same issues I had, who's gone through the same things I did.'"Sylvia is thankful for the kindness and compassion of loving neighbors like you – and how you have given her peace and hope for the future. "I was broken. But I found God at the Mission and I got a new life!"
To read our Summer 2022 issue of A New Dawn, click here.
Help other people like Sylvia…
Sylvia's story of hope and healing is inspiring. Our New Life Programs exist to help other men and women in the Coachella Valley find healing. Will you help provide this help to others?