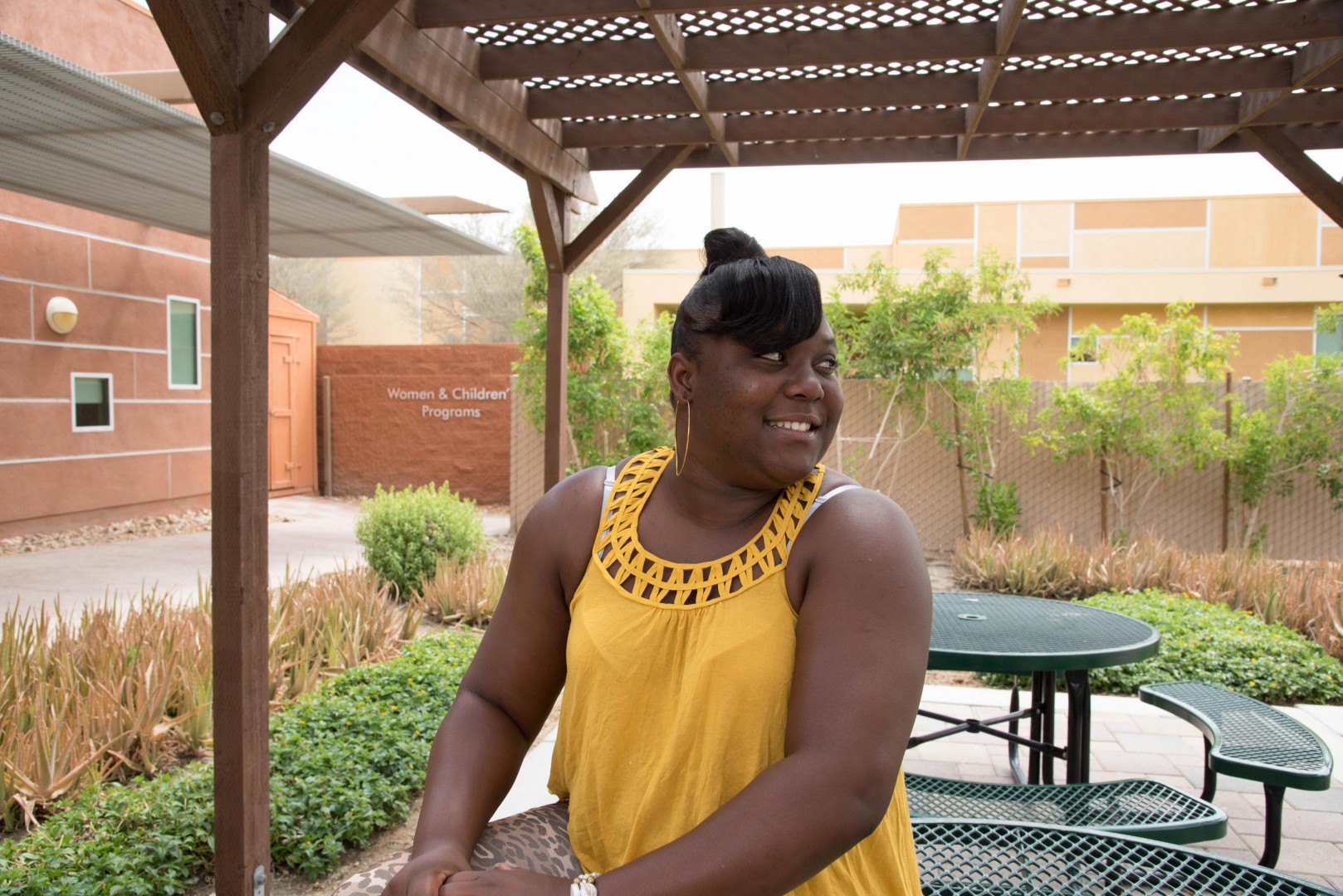 Tinyee lived every day in fear of her boyfriend, the beatings he gave her, the emotional abuse, and his drug addiction that was robbing their son of a home and a future. "He spent all our money
on narcotics, so we never had a stable home," she says. "We moved from place to place and panhandled."
Tinyee was with him for six years, afraid to stay, but unable to muster the courage to leave. "I was scared and that kept me bound," she says. "Fear controlled my mind."
But when their son was almost three – old enough to remember the homelessness and abuse – Tinyee's maternal instinct overcame her fear.
She went to a domestic violence shelter and they referred her to the Mission, where she and her son found refuge and hope. "When I was out there in the world, I read my Bible and I always had faith that God was going to bring us out, deliver us," she says. "He brought me here, and the Gateway Program has changed my life dramatically. I'm on a positive path, I'm praying and I'm encouraging people in the Lord."
Tinyee has completed the program and is about to move with her son into their own place – the first permanent home he's ever known. "When we were moving a lot, I'd tell him each place was our temporary home until we found a permanent one. Now we have!"
After they move, she'll be looking for work, and she plans on going back to school to learn medical billing. "I'm not scared to move forward anymore. Now I have faith that I can do this."
Because of your generous support, women like Tinyee are facing their challenges and being transformed by God's love here at the Mission. "He's working on me and through me. It's nobody but God. I'm very thankful."
To read our most recent issue of A New Dawn, click here.
Help other people like Tinyee…
Tinyee's story of hope and healing is inspiring. Our New Life Programs exist to help other men and women in the Coachella Valley find healing. Will you help provide this help to others?
Help Today