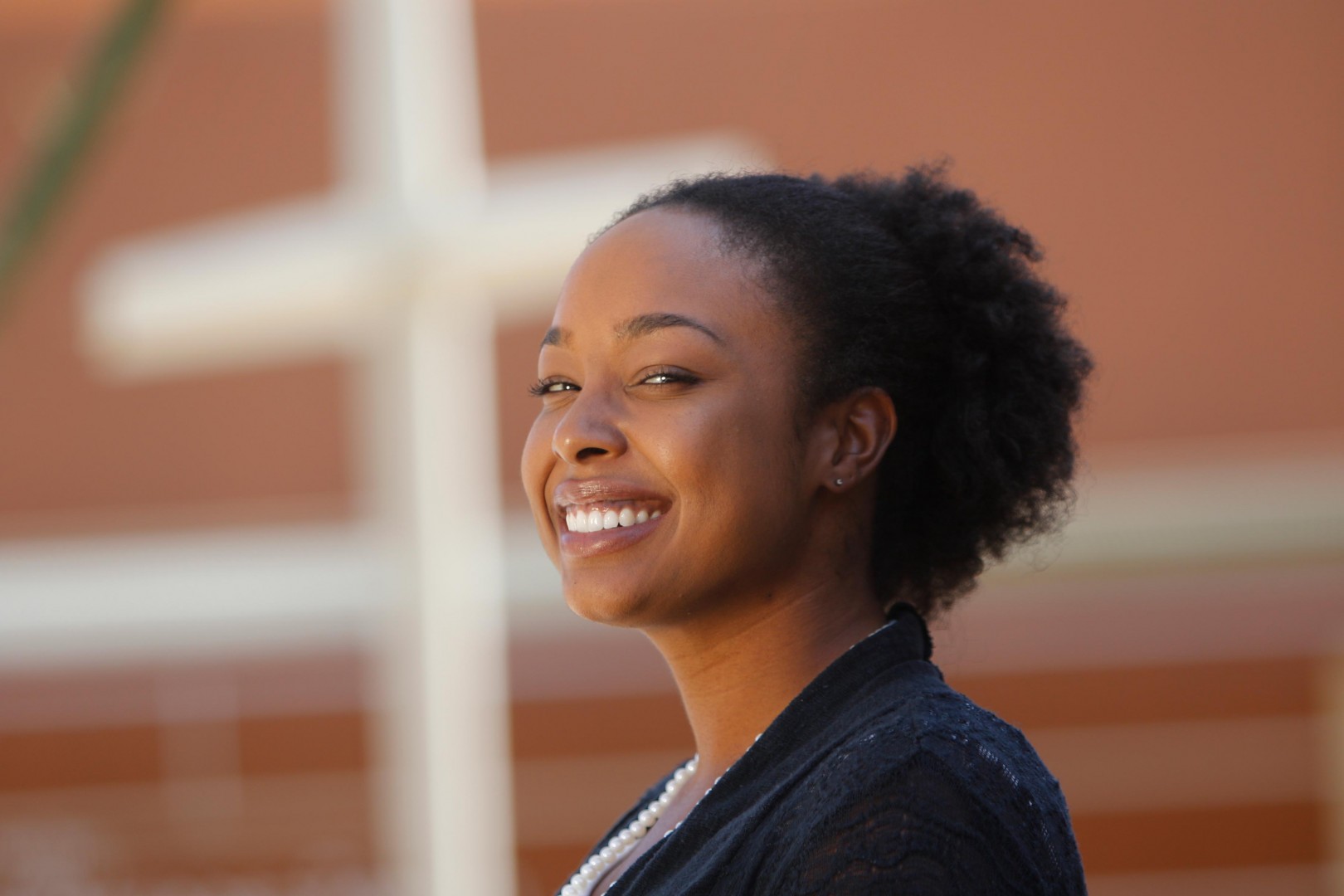 Anyse got out of the car and looked at the Mission's front doors. She really did not know what to expect, and was very nervous about taking the first steps toward the unknown. As she took that leap of faith, she knew this was her last chance to save her relationships with loved ones, and also save her own life.
"My troubles started small and innocent," Anyse remembers. "But soon enough, I was headed down a path that led to darkness and despair; alienating me from my true self, my family, friends, and the values that I held dear."
Anyse became lost in the true sense of the word, homeless and bouncing around from couch to couch. Having lost the means to support herself, she quickly lost everything, including hope.
"I had to find help. I was quickly losing touch with myself and my loved ones because of the path I was on. I knew if I didn't make a drastic change soon, there would be no coming back," she recalls.
Anyse didn't really know where to turn at this point, and really had nowhere to go. Then she remembered the Mission, and the warm, Christ-centered environment which she had visited several months before with a friend. "I can't believe that something like the Mission exists," she remembers thinking.
Anyse started diving into all the structured classes that help clients learn about conquering life's challenges. Through the grace of God and the encouragement of the staff, she committed herself to change…and worked hard to regain hope!
Now, more than two years later, Anyse is a firm believer that miracles happen at the Mission. She has found a new life and a new hope. Her relationship with her family, friends, and especially herself has been restored.
Anyse is working full time, living independently, and taking great steps to better herself in her new life. She is currently working toward her goal of obtaining a law degree. Anyse is beyond grateful that she was led to the Mission, a place that truly saved her life. "If you had asked me five years ago what my life would be like…I could never have guessed the amazing life that was in store for me. The Mission is not just feeding people and providing shelter – they are helping people restore their lives and become contributing members of society again."
 To read our most recent issue of A New Dawn, click here.