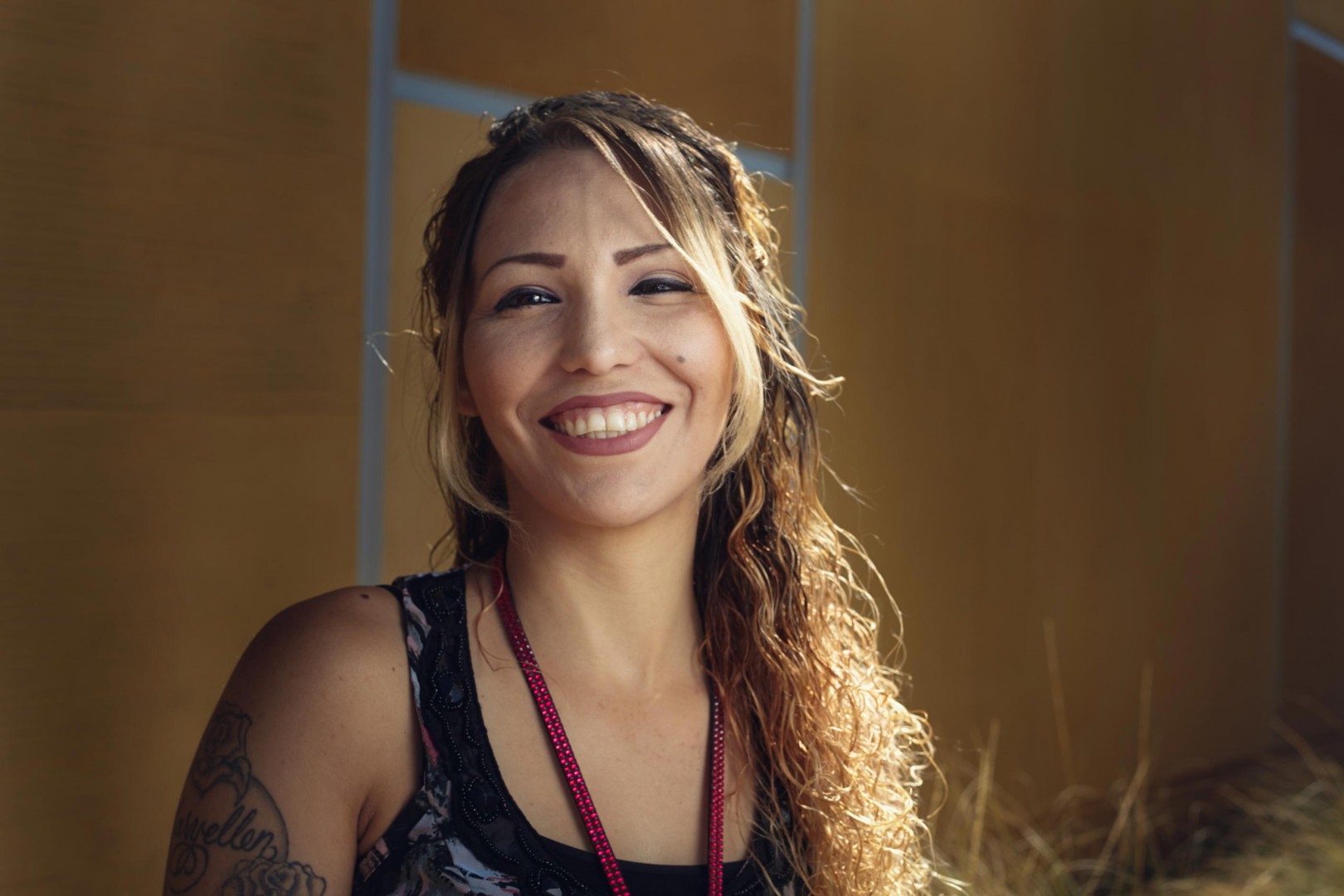 Carina was born into a cold, unhappy home. "My mother was an addict, my father was killed when I was six months old, and my stepdad used drugs," she says. "I grew up on the streets, with no discipline."
Carina turned to drugs when she was 17, and spent the next nine years battling her addiction. Then she got clean at the Indian Recovery Opportunity Center. "My mom got clean around the same time and we started to bond," she says. "For three years, it was beautiful."
But her mother died tragically and, though Carina carried on, she was falling apart inside. "My husband and I had two children, and I kept on working and doing what I had to do, but I was depressed, angry, grieving my mother," she says. "It was an open wound."
Eventually, Carina relapsed and her life spiraled downward. "I divorced, and lost my job, my car and my place," she says. "I was living the addict lifestyle, trying to numb the hurt and loss."
Then Carina and her children came to Coachella Valley Rescue Mission and found a new life. "The Mission has helped me with grieving, depression, and forgiveness," she says. "They've helped me work on me so I can show my children what's right."
Carina has also received training in job acquisition, finances, and other life skills. "This is a safe haven, but they prepare us to leave and live a normal life," she says.
Carina has now graduated from the program, secured employment, and moved her family into their own place. She's also attending the College of the Desert to become a drug and alcohol counselor and plans to intern at the Mission.  
"Their love, their spirituality, everything they do here has changed my life," she says. "They loved me until I could love myself."
 To read our most recent issue of A New Dawn, click here.