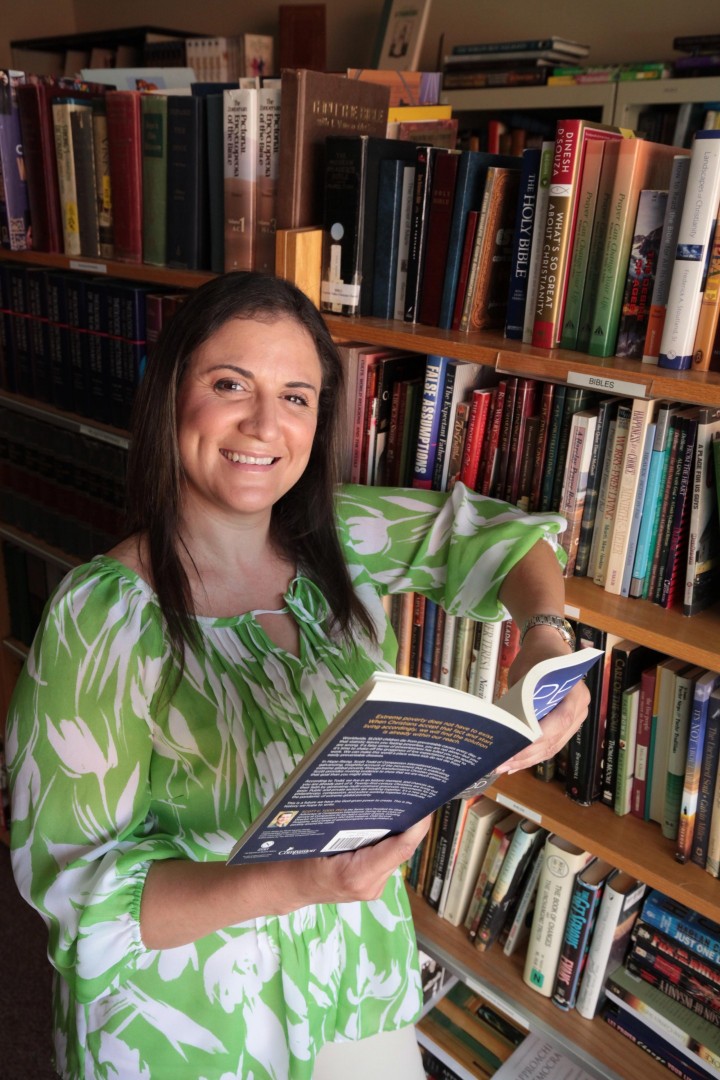 Ester was working towards a career in law when she received some tragic news. Her ex-husband had passed away. Shocked, grieving and saddened, Ester didn't know how to process his death…and so she blamed herself.
Not knowing how to cope, she turned down a path of darkness, trying to numb her pain of loss. "On top of the grief also came the pressures of supporting a family," Ester says. "I started doing things I am not proud of because I couldn't handle it on my own."
Ester led a bizarre double life. In one life she was a normal mom raising her two little ones, taking them to school and soccer practice. But in the other, she was doing lots of things that eventually would lead to trouble. She knew it wouldn't last for long…and it didn't.
Ester was sent to jail and she lost everything: her kids…her family's home…and, she felt, her whole life. "I was determined to get my kids back, but I wasn't really willing to change."
Even after reuniting with her children, her need for her double life wouldn't let go. She turned towards her old ways as a means to cope with how she had failed everyone she loved. "It seemed like everyone had given up on me – my family, my kids, my attorney – I was finally ready for a change."
And just in time…The judge in her case recommended the Coachella Valley Rescue Mission.
Ester showed up discouraged and doubtful. "I thought I'd only be here for 30 days, just to prove something to the judge," she says. But she experienced feelings that kept her here: love, acceptance and support, despite her past mistakes. "From the very first day, the Mission filled a hole in my heart I didn't know was there."
She held off on entering the New Life Program because she wanted to get her kids back. When the judge granted her full custody of her kids, she realized it was God at work. "It was God's way of telling me I had to join the program," Ester says, smiling. "So I joined the New Life Program the next day."
With counseling, she realized she didn't have to live with her pain alone. With chapel services and classes, she realized God was full of grace. And with classes in parenting, finance and personal independence, she realized it was possible to change…and to live free of her double life. "
Today Ester is reunited with her children and they're living in a home of their very own. She is employed full time, self-sufficient, and also engaged to be married this fall.
"God has completely restored my family and my life. I am finally the mother and woman God wants me to be! I owe it all to the Mission – they've given me everything I once lost, and more."
 To read our most recent issue of A New Dawn, click here.