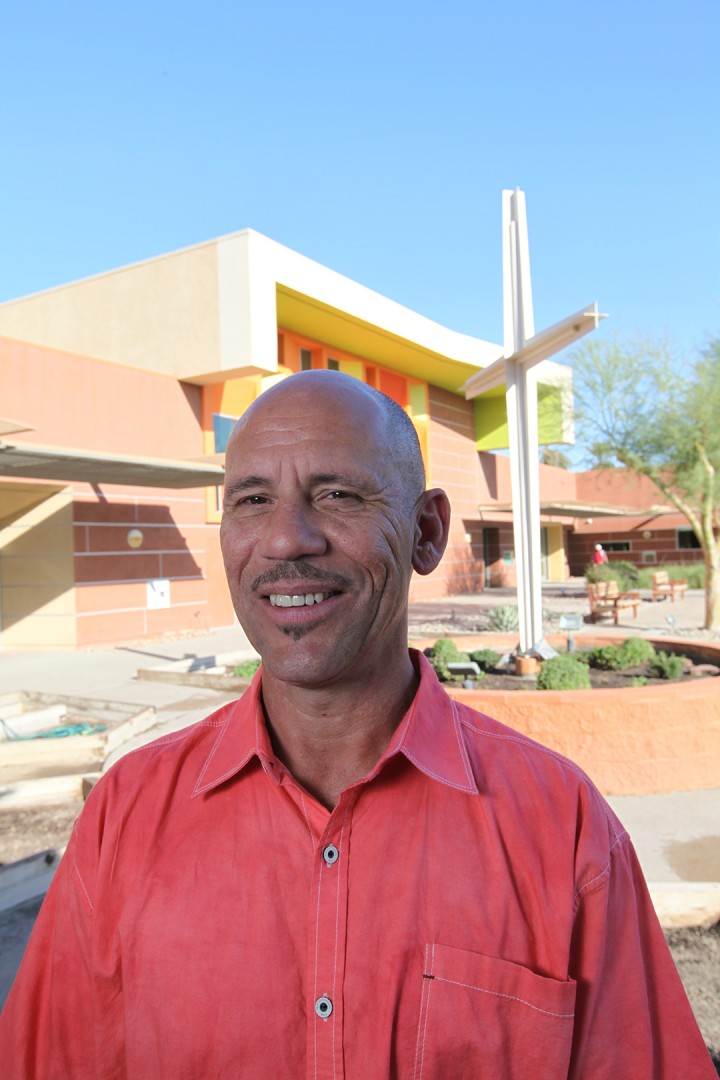 Because of you, he has joy in his heart this Easter!
Eric awakened in the back seat of his car, tired and lonely and desperate. It was hard to believe this was his home now.
Not so long ago, he'd been happily married, with a good job and a lovely apartment. Then his wife passed away and Eric's grief sent him into a deep depression. "I never dealt with my pain. I pushed it down and tried to self-medicate with alcohol, but my drinking spiraled out of control."
Eventually, his addiction cost him his job, and after he'd gone through his savings, Eric wound up living in his car, hungry and hopeless, struggling to survive. "I was in a really dark place."
He lived that way for nearly a year, until he couldn't bear it any longer. He wanted to change his life, but he didn't know how. So, that morning, as he sat alone in his car, he cried out to God for help. "I asked Him to show me the way, to open a door."
The next day, one of Eric's friends told him about our New Life Program, and Eric knew it was God's answer to his prayer, so he came to the Mission. Since then, he's grown closer to the Lord through Bible studies, chapel services and Christian mentoring. "The Mission taught me how to talk to God and build my relationship with Him."
Eric has also processed his pain and found emotional healing through therapy and life skills classes. "I worked through my grief and depression, and it helped me get back on my feet."
"The Mission saved my life and gave me hope."
Now, he's saving money for a home and has joined our outreach staff, ministering to the needs of our homeless neighbors by sharing food, clothing and his testimony of the new life he's found in Christ.
With Jesus' love in his heart and hope for the future, Eric is grateful for your support this Easter. "I was lost, but now I've been found because God is in this place."
To read our Easter 2023 issue of A New Dawn, click here.
Help other people like Eric…
Eric's story of hope and healing is inspiring. Our New Life Programs exist to help other men and women in the Coachella Valley find healing. Will you help provide this help to others?