"All I saw was darkness, but now I see the light."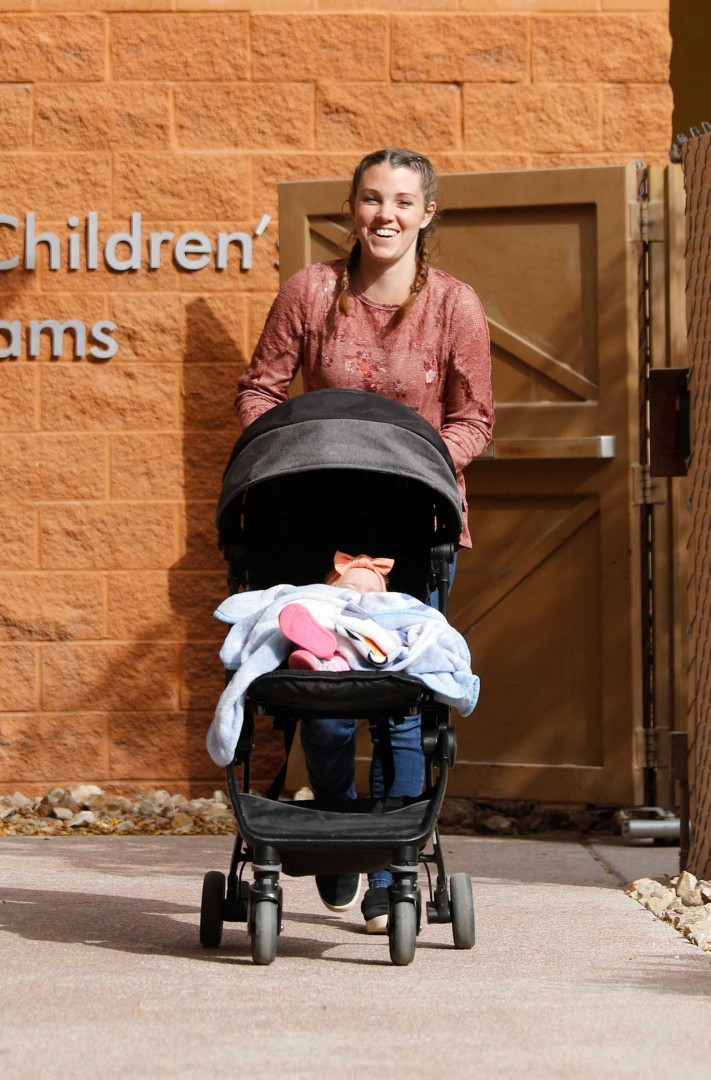 Mary lay on her bed, listening to the chaos in the other room, fearing for the safety of her unborn child. "We were staying with my boyfriend's dad and it was a drug- abusing home," she says. "I was the only one who wasn't using. I was scared so I stayed in my room."
She'd had her own struggle with addiction over the years. It had left her homeless, but while she was living on the streets, she began attending a Bible study and her life was transformed. "I'd grown up atheist. I didn't know God and had never opened a Bible before. I was amazed by what it said. It made me look at life differently."
Mary went to rehab and stayed clean throughout her pregnancy. But she knew that continuing to stay with her boyfriend's father could threaten her sobriety and her child's safety. She wanted a different kind of life for them, so three weeks after her daughter was born, they came to the Mission for help.
 "I felt God pulling me here."
Through our Gateway Program, Mary and her daughter received food and safe shelter. "It took a lot of weight off my shoulders," she says.
Meanwhile, chapel services, Christian counseling, mentoring and life-skills classes have strengthened Mary's faith and given her the tools to successfully navigate life. "Now I know God is always there for me and won't give me anything I can't handle," she says. "I'm strong, happy and healthy."
Mary plans to find work, complete the program and create a loving, Christ-centered home for her daughter. "I want her to know God as she grows up because I didn't," Mary says.
You may never meet Mary, but she's eternally grateful to YOU for your support – today, her heart is filled with new hope for the future. "Before I came here, I felt lost and hopeless. All I saw was darkness, but now I see the light."
To read our Easter 2020 issue of A New Dawn, click here.
Help other people like Mary…
Mary's story of hope and healing is inspiring. Our New Life Programs exist to help other men and women in the Coachella Valley find healing. Will you help provide this help to others?