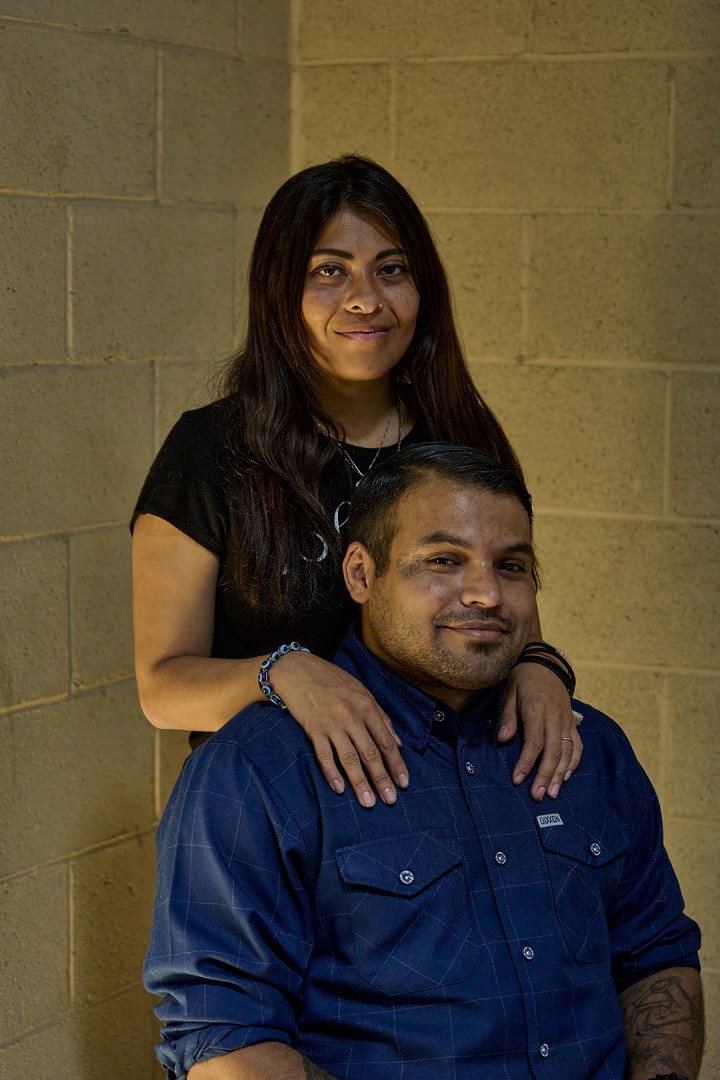 Monica and Hector have HOPE this Christmas!
When Monica and Hector met, they shared the pain of being trapped in substance abuse. "I had lost my apartment," says Hector, "and wanted to work as many shifts as possible without needing to sleep."
For Monica, the loss of her grandmother sent her into a deep depression – "I was in and out of foster care and hanging with the wrong crowd. I just wanted to numb my pain."
When they had two sons, they vowed to stay clean for them. "We were sober for three years," says Monica, "and then it all went downhill… we relapsed. We became homeless and our kids were taken because we couldn't provide safety for them."
"We had lost everything, and had no support system…"
In their darkest hour, they turned to the Mission, praying for a miracle for their family. "I was overwhelmed," Hector remembers. "They welcomed us with open arms." Both parents joined the Gateway Program, with a clear-eyed mission to reunite their family and start a new chapter.
"There's structure and strict rules," Hector says, "I didn't like it at first, but I've learned how beneficial it is." Thanks to life skills training and a job in the donations center, Hector was able to get a full-time job outside the Mission – something he used to not have the stamina for.
Monica's work at the Mission has included sorting in the warehouse and janitorial tasks, and for her the benefit extends beyond work skills training. "I appreciated talking to other women, especially when I was new here," she says. "I struggle with negative thoughts and expecting the worst, but they encouraged me to not give up."
As they make progress toward reuniting with their children, Monica and Hector know they have allies alongside them. "The Mission's been a great help," says Hector. "They give us letters of recommendation and progress reports, and they speak on our behalf."
Monica and Hector have hope this Christmas – and they want to thank YOU for supporting their journey toward a new life. "The Mission doesn't only help single people, it also helps families. Before coming here we were hopeless, but now we know we'll have our family together again."
To read our 2023 Holiday issue of A New Dawn, click here.
Help other people like Monica and Hector…
Monica and Hector's story of hope and healing is inspiring. Our New Life Programs exist to help other men and women in the Coachella Valley find healing. Will you help provide this help to others?