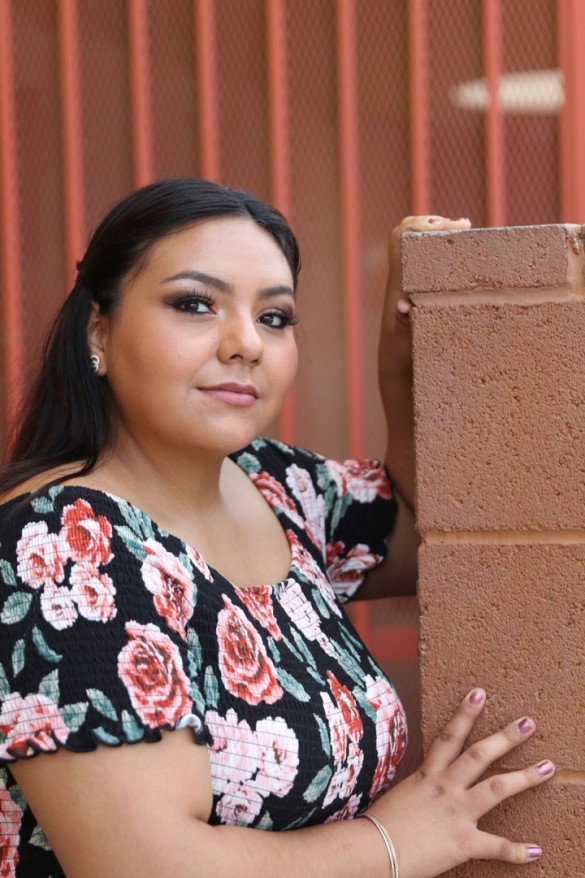 Sarah was just 13 the first time she came to the Mission. She'd been homeless for years, drifting from place to place with her mother, never knowing where she'd be sleeping at night or if she'd go hungry. "My mom struggled with addiction and we never had a home," Sarah says.
She was so thankful when her mother brought her to the Mission. She was safe and warm and well-fed and wanted to stay. But before long, her mother insisted they move on. Sarah never finished high school, never had any direction or dreams. Every day was just about survival. "I always felt depressed. I was miserable."
Then she had a son and she wanted him to have all the opportunities for happiness that she'd never had. "I had to make changes, but I didn't know where to start," Sarah says. "Then I remembered being at the Mission and all the wonderful things they'd done for us."
She brought her son to our New Life Program, where they found safe shelter, nutritious meals, clothing, diapers and other essentials to meet their physical needs. Meanwhile, chapel services, devotions and Bible studies have grounded Sarah in God's Word and strengthened her faith.
"Now I put all my trust in the Lord."
Our counselors and faith-based classes have helped Sarah process her emotional pain, as well. "They teach you how to heal from your past and move forward," she says. "Now, I'm happy."
She's studying for her GED and her driver's license, and plans to get a job and an apartment where she can make a stable and loving home for her son. Then she's going to college. "I figure I can do anything as long as I put my mind to it."
Sarah is excited to celebrate the restored hope she has been given this Christmas – and wants YOU to know just how grateful she is. "The Mission gave me a safe place to take care of my child and the strength to become the best mother I can be."
To read our Holiday 2022 issue of A New Dawn, click here.
Help other people like Sarah…
Sarah's story of hope and healing is inspiring. Our New Life Programs exist to help other men and women in the Coachella Valley find healing. Will you help provide this help to others?