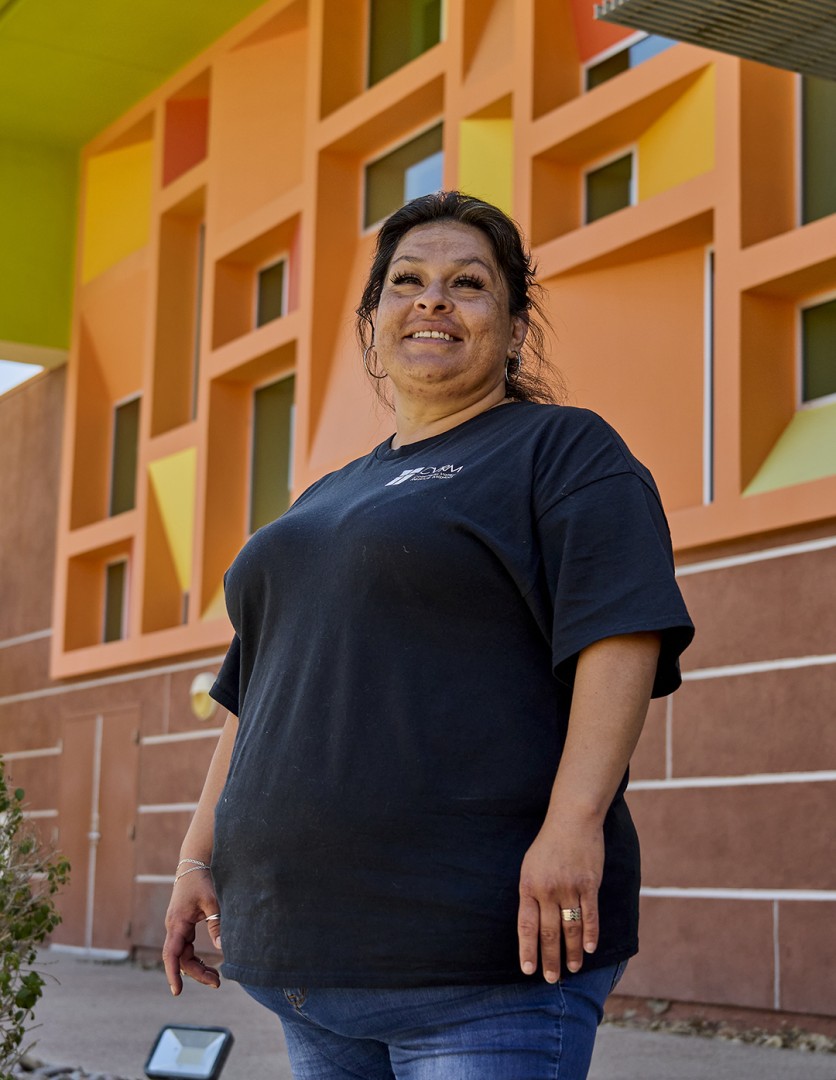 A Heart of Thanksgiving
Valerie had lost track of how many times she'd been abused by the father of her children. There was the time he hit her when she was eight months pregnant. The time he slammed her into the car door.
The list kept going… she had to make it stop. "I was always beat up and too ashamed to go around my family and still I stayed with him."
Five years into the relationship, her pain and despair had seeped into every part of her life. She lost custody of her children, and she began using to cope with the pain.
The abuse continued even as she found herself once again pregnant. Winter of 2020 found her at her lowest point, reeling from the deaths of her uncle and mother a mere month apart. "I was completely alone and so angry. I'd lost all hope."
Incarceration could have been the final blow that shattered her completely. Instead, it led her to the Mission and a new start.
"I just cried out, asking God to help me… and He heard me."
As part of our New Life Program, Valerie addressed the pain and grief she experienced for so many years through our life-skills classes, counseling and spiritual guidance. "My prayer life and relationship with God are transformed. I've let go of so much anger… I've been able to forgive myself and others."
Working in the Mission warehouse and as a peer support, she finds joy helping other addicts overcome the pain that she remembers so well. "You think all is lost, but it's not. Sharing my story with them, I want them to know there's hope beyond what we can understand."
Valerie is filled with thanksgiving for God's redeeming love in her life – and your incredible generosity and support! "I'm in awe of everything God has done. He gave me my life and my children back. I've been through so much and He has me still standing strong, to face the battles and overcome the hurts."
To read our Fall 2023 issue of A New Dawn, click here.
Help other people like Valerie…
Valerie's story of hope and healing is inspiring. Our New Life Programs exist to help other men and women in the Coachella Valley find healing. Will you help provide this help to others?